There is nothing that we in WV can afford to waste. We cannot afford to waste the treasures of our land, our water, our communities or most importantly our people and their heritage. The keys to our present and future sustainability relies solely on our abilities to build a bold new future by honoring our past. Our lessons earned by ourselves or our ancestors are our currency to spend or save for our collective futures.
Resorts like the Greenbrier have distinguished WV as a tourist mecca for hundreds of years. Some of the most significant events and people of history share with us a cultural connection that has fused "ourstory" with history. Blair Mountain is not special to each and every one of us purely because of its amazing bio-diversity. It's not because of coal, though that could be the case if mined legally and ethically. Instead of ripping up the archeological and ecological resource it could be deep mined for years to the great benefit the families of that area.
Blair is most important as a renewable resource for every future generation of that community, county, the state, our nation and labor history the world over. It's not just a spot that is significant enough to be designated a historical place. It is perhaps our nation's most unique battlefield, perhaps on a par with Gettysburg, Peal Harbor, or 911 Ground Zero. It is the hollowed ground of the 40 hour work week and eight hour work days. It's the reason we have child labor laws so that your Tween doesn't take his or her lunch box underground to work rather than school. It's why you don't live your life completely at the whim of company policies. It's why you are not paid in company scrip, thus being prevented from ever being participant in the investing class. However, it's the future of every West Virginian that should be our concern.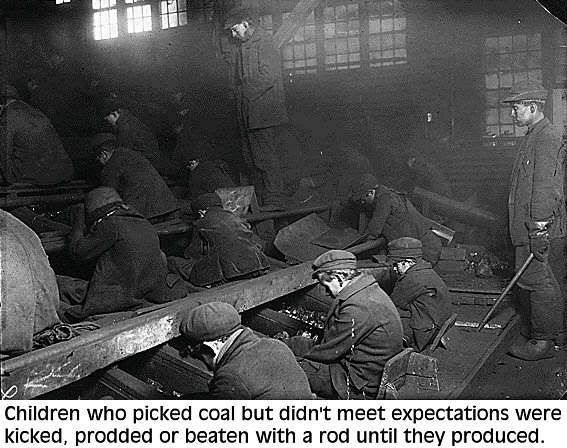 Multiple studies have shown conclusively that Blair has great potential to be an economic engine which is a virtual perpetual motion machine that has no national rival due to its historic significance. It is sad that most of our citizens have little or no knowledge of what the battle at Blair meant to our state and nation, but it's an outright sin that our state government refuses to protect it. Our military had a number of firsts that occurred on and over our hallowed inheritance, yet consistently this history has been buried and mis-interpreted due to its singular importance regarding how our laborers were being mistreated by the coal barons – who were in collusion with our state government even back then.
Consider what a National Historic Battlefield in WV would mean to our people, one that pulls about 120 times more tourists annually than does our biggest tourism attraction. Consider a future that sprouts countless sustainable small businesses which feature education as a foundation and profitability as their collateral outcome. Let's never fail to remember that with great inherited natural wealth such as this there is an implied responsibility to protect and develop our resources, particularly when the lessons of the past can show us how to avoid repeating the same failures in the future. For instance the same type of political hacks are well supported by the same type of oppressively large out of state industries who naturally still have little regard for the well-being of the descendents of those who spilled blood on that mountain.
To get an idea of how a historic resource can replace mountain top removal as an economic engine, one need go no further than the thriving Mountain State community of Harpers Ferry where its history and beauty are the natural resources which encourage jobs and tax revenue flowing into our state, as opposed to surface mining, which has been proven time and again to be a net drain.
In the case of Blair Mountain, our State Historic Preservation Officer (SHPO) actually submitted a fraudulent list of objectors to the National Park Service on behalf of coal operators in that area to object to the proposal by local historians to preserve and develop it into a park with a monument. The dead people on that list who "objected" actually caused the U.S. National Parks Service to take the unprecedented step of delisting Blair as a national historic place after it had taken decades of work by historians to commemorate this land for all of us. Once it had been learned by the feds, they instructed the SHPO to remove the zombie objectors and resubmit immediately so that the U.S. National Parks Service could properly re-list Blair rather than re-apply to be listed. That's how our notorious SHPO, Randall Reid-Smith, in collusion with the Administration (former governor Joe Manchin) committed what I feel is nothing less than a crime against the people of WV. The SHPO was not instructed by federal authorities to start the process over again from scratch, but Reid Smith elected to do so of his own accord, thus permitting the same type of shenanigans that kept it off the list for generations.
Let us remember that the mission of the Division of Culture and History's State Historic Preservation Office is to encourage, inform, support, and participate in the efforts of the people of WV to identify, recognize, preserve and PROTECT WV's historic structures, objects and sites. At least that's what they claim on their website. The sad reality is that Randall Reid-Smith has done just the opposite, actively denying us our right to preserve our own heritage. This is how one bureaucratic revisionist has effectively impeded our collective progress in favor of faster profits for the few, desecrating the better angels of both our nature and our history on that hallowed hill.
Jesse Johnson
Jesse was nominated for WV Governor and U.S. Senate (Mountain Party), and ran for U.S. President in 2008.
He's an activist, actor, and filmmaker.